European House of Quality
We specialize in developing software for Quality-, Environmental and Occupational Health and Safety Management, and our consultants can guide your company towards successful certification and / or accreditation.
Customer references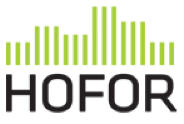 Hofor has more than 1200 employees, supplying 1.1 million customers in the Copenhagen metropolitan area with drinking water, district heating and cooling, town gas and disposal of wastewater. "We consider Sherlock Web as a key part of the knowledge sharing, improvement work and documentation that will support HOFOR's ambition to create sustainable cities, green and secure. Sherlock Web is a flexible system that can easily be adapted to the needs of the company while maintaining the basic stability and reliability of the system", – Christian S. Laursen, Team Leader Business Development Management Systems, HOFOR.

Kühn is a project house within injection molding of plastic components, and they take care of the whole process from idea and development to production and logistics. "Sherlock Web has helped us to produce and document world-class plastic components for the medical and technical industries", – Jesper Damm, CEO, Kühn Plast A/S.
Genan plants in several countries recycle tyres from passenger cars, vans, trucks, tractors and large earth-movers, they produce cryogenic powder, ultra-fine rubber powder and rubber pellets. "Sherlock Web meets our document management needs – not least regarding GDPR requirements. Moreover, the customer support we receive from European House of Quality is both quick and efficient", – Lisbeth V. Thybo, Marketing Coordinator / PA, Genan Holding A/S.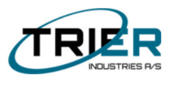 TRIER INDUSTRIES is a total supplier to aerospace, automotive and other industries of special machines, production equipment, internal transport, materials handling, associated PC or PLC control systems, tool making, machining, assembly and repair tasks. "We work with specialized industries such as the airline industry, where there is extra focus on control and safety. Sherlock Web helps us keep the necessary overview that ensures both the satisfaction of our customers and at the same time with the authorities", – Dustin Paul Wilden, Chief Commercial Officer, Trier Industries A/S.

JAI-O carry out surface treatment of iron, steel, aluminum, magnesium, galvanized items and plastic products. "Sherlock Web helps us comply with our own procedures as well as regulatory requirements in quality and environmental standards", – Birger Askjær Madsen, Quality- and Environmental Manager, JAI Overfladebehandling A/S.
Consultancy
We offer consultancy which enables your Company to achieve certification or accreditation, for instance according to ISO 9001, ISO 14001, ISO 45001, ISO 13485, EN 1090-1, EN 9100, ISO 17025 etc.
We offer audit courses, internal audit and we conduct supplier audits for your Company.
EHQ
European House of Quality was founded in 1999.
Our customers label their Management Systems for example: HSE & Q (Health Safety Environment and Quality), SHEQ (Safety Health Environment Quality), QHSE (Quality Health Safety Environment), SEMS (Safety and Environmental Management System), QEMS (Quality – Environment Management System), EHSM (Environmental Health and Safety Management) etc.
Standard Operating Procedures may well be movies:
Please fill in the contact form if you would like to download our free animations of some of the Standard Operating Procedures required by various standards.
---